2023
hotelbau 
Autograph Collection Caro&Selig Tegernsee: Paolamarie and Rani discovered the new issue of the hotelbau magazine. 
2023
hotelbau Special Art
Moxy Hotel Frankfurt am Main: Corinna and Peter have a look into the latest issue.
2022
AIT Magazin - Office Building
Olympus Campus Hamburg: Sabrina and Judith are working outdoor and reading an exciting news article about their Office Design project the Olympus Campus Hamburg. 
2022
Hospitality Interiors
me and all Kiel, A-ROSA SENA, MOXY Hotels, Fraser Suites Hamburg: The issue shows of four projects of us. Nicola und Paolamarie are flashed.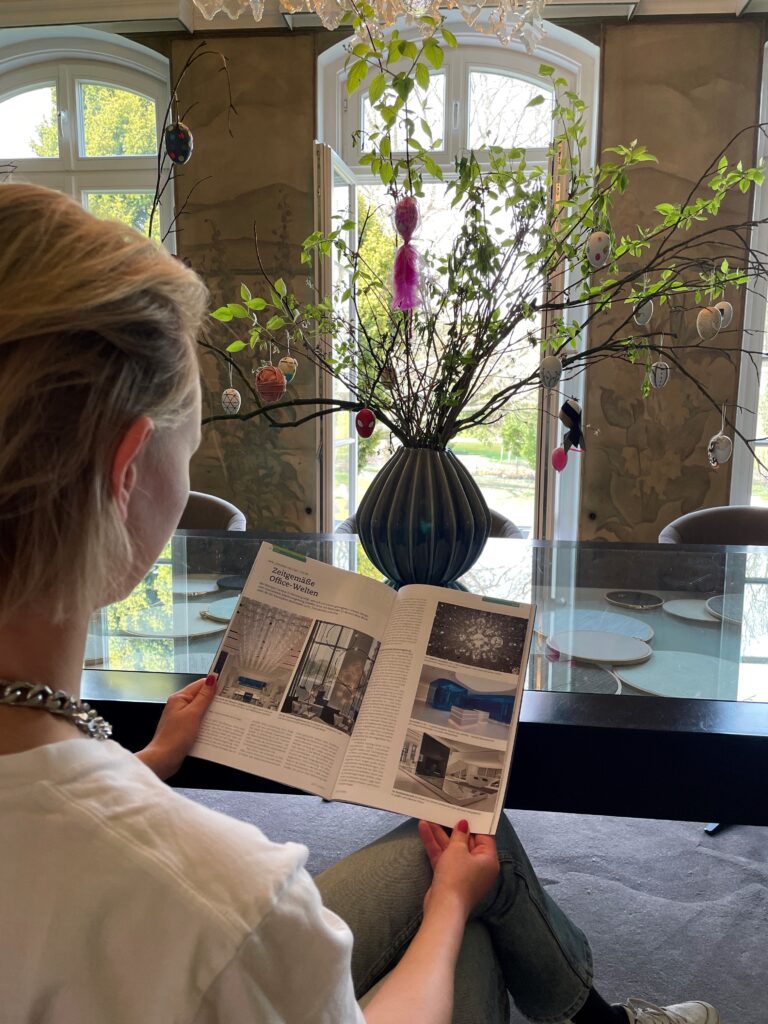 2022
GFF Magazin
Olympus Campus Hamburg: Lisa is reading a new article of the GFF Magazine about the Olympus Campus Hamburg.