Der Öschberghof Donaueschingen – Products curated by JOI-Design
About the project: A luxurious golf resort with a large spa area, located in the middle of the green – a place to unwind: it stands for natural elegance and unexcited luxury www.oeschberghof.com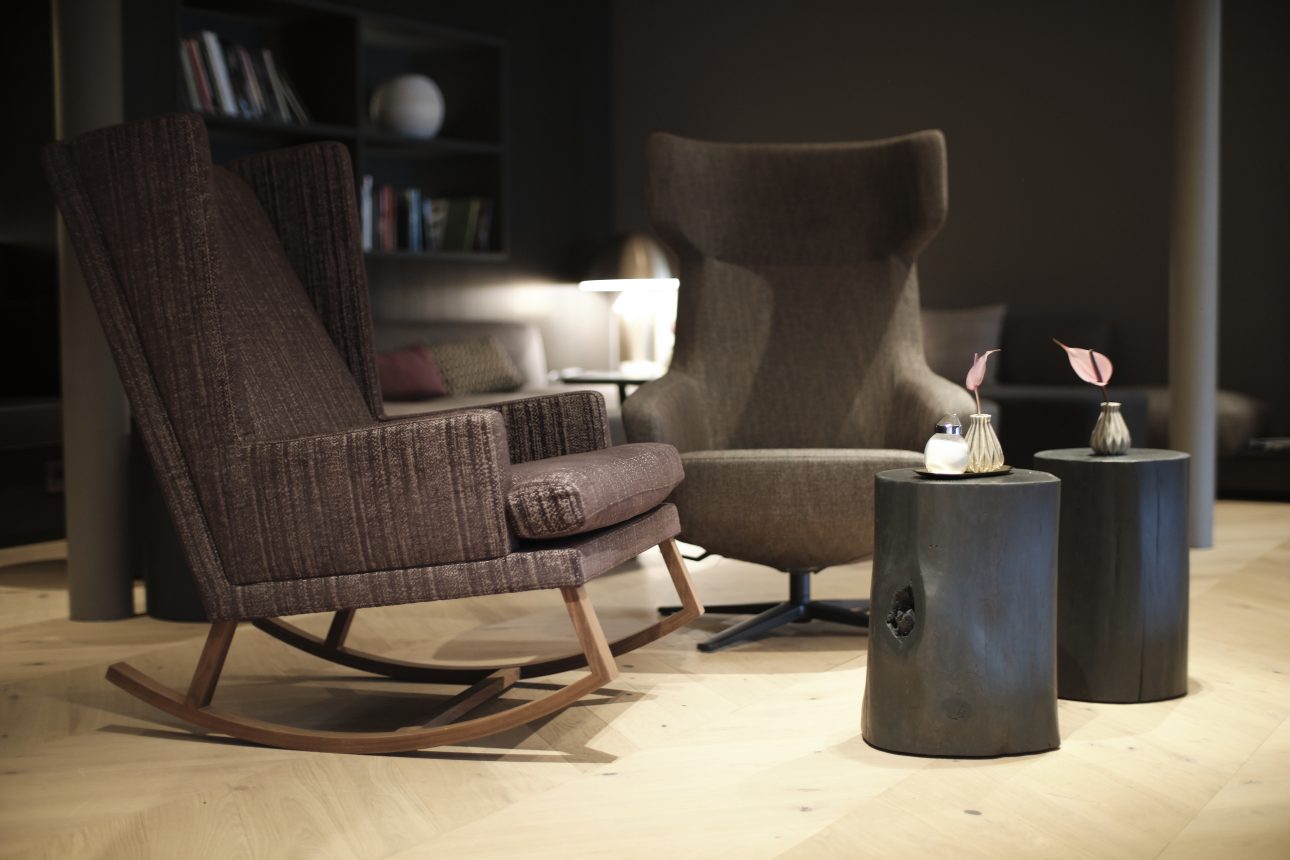 JAB/ Bielefelder Werkstätten, Rocking chair 'Tribeca' (D) – the theme of 'deceleration' is a top priority in the design of the entire resort. The casual yet natural-looking rocking chair invites you to lean back.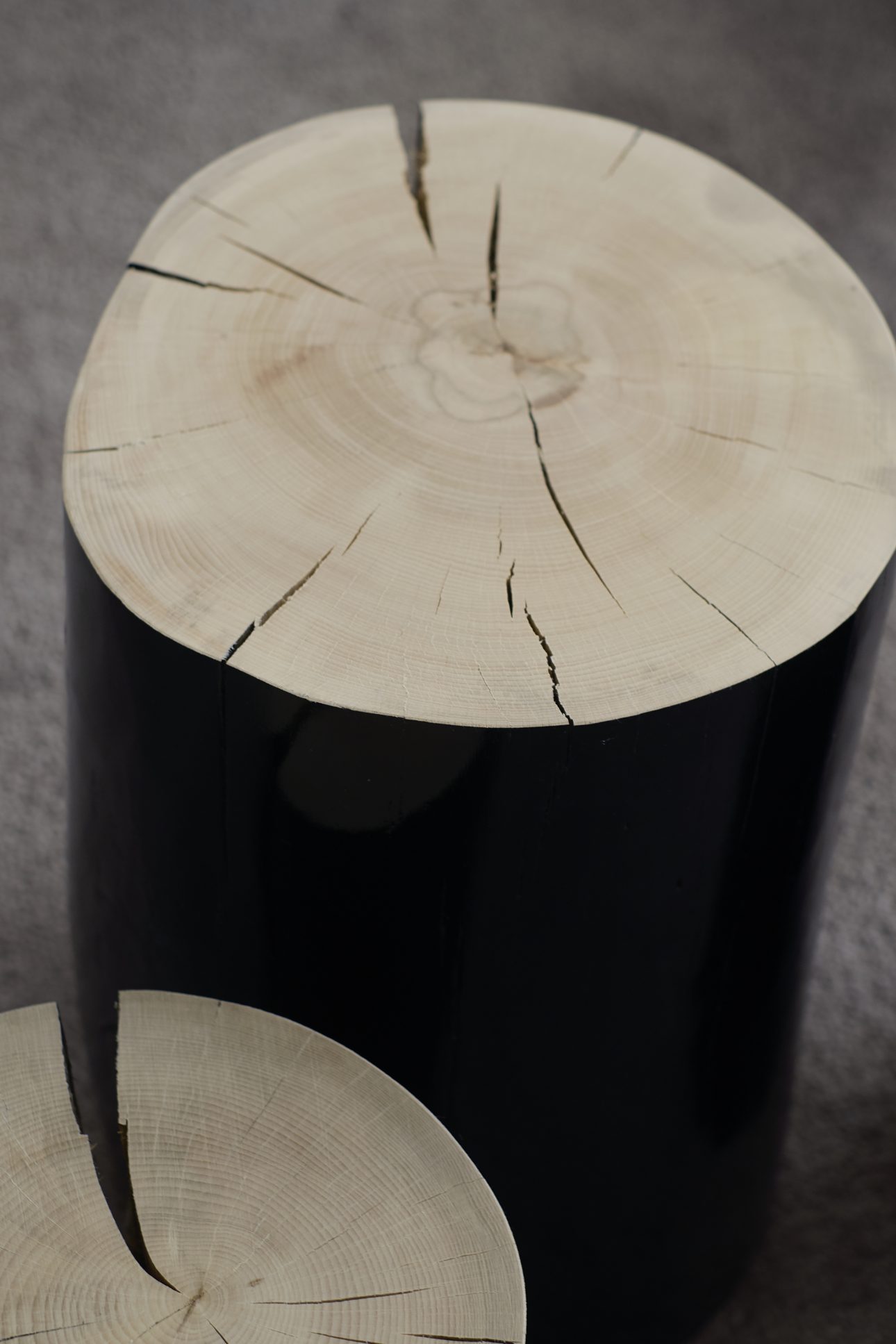 Gervasoni, Side table 'Log S' (IT) – the side tables at different heights can be easily combined and support the 'natural look', while also adding a touch of elegance – on closer inspection, you discover the high-gloss outer skin.
Bocci, Pendant lights 'Series 14' (CAN) – at the manufacturer from Canada, the individual collections have numbers instead of names: 14 stands for prancing glass beads, which look like frozen ice due to the irregular and solid material. In our design, they represent the morning dew on the surrounding meadows.
Oluce, Table lamp 'Atollo' in satined gold (IT) – the design of the lamp is by Vico Magistretti from 1977. However, it is still as relevant today as it was back then, because its clarity exudes a certain calm and at the same time brings about the metal surface gives it a special value.
Art sculpture manuFACTORY (D) – the name says it all: A Berlin manufactory produces fine works of art like these abstract porcelain flowers, which give the room a consciously playful lightness.
Furniture handle 'Elliott' from Häfele (D) – discoveries at second glance are easier to remember. Even when you touch it, you can feel the sophisticated embossing of the leather, which is embedded in the titanium-colored metal.
Loveseat 'Nest' by MVV (D) – wicker armchairs usually have a conservative flavor. These, on the other hand, impress with their contemporary, no-frills shape and at the same time bring the necessary terrace feeling inside the spa.