Hapimag City Resort Hamburg – Products curated by JOI-Design
About the project: Hapimag Resorts are usually known from European holiday destinations – here we are dealing with one of the few city resorts that is characterized by the charm of a Hamburg apartment in the old town (and this year's Holiday Check's guests' favorite hotel among the City trips excellent)
Designed in 1963 by the Danish architect and furniture designer Hans J. Wegner and relaunched in the late 1990s. A classic as a statement for Nordic elegance.
Link to Website
As a counterpart, a contemporary pendant lamp that breathes a spark of modernity into the ambience and gives the dining area next to the kitchen a special touch.
Link to Website
The visitors' thoughts surely wander in the direction of sailor stories when they brew a coffee in the pantry belonging to the apartment, because it is surrounded by traditional wall tiles with sailing ship motifs.
Link to Website
The free-standing washbasin in the bathroom of the apartments is reminiscent of the past and underlines the classic approach that was followed in the entire project to create a reference to the history of the city with its old apartments.
Link to Website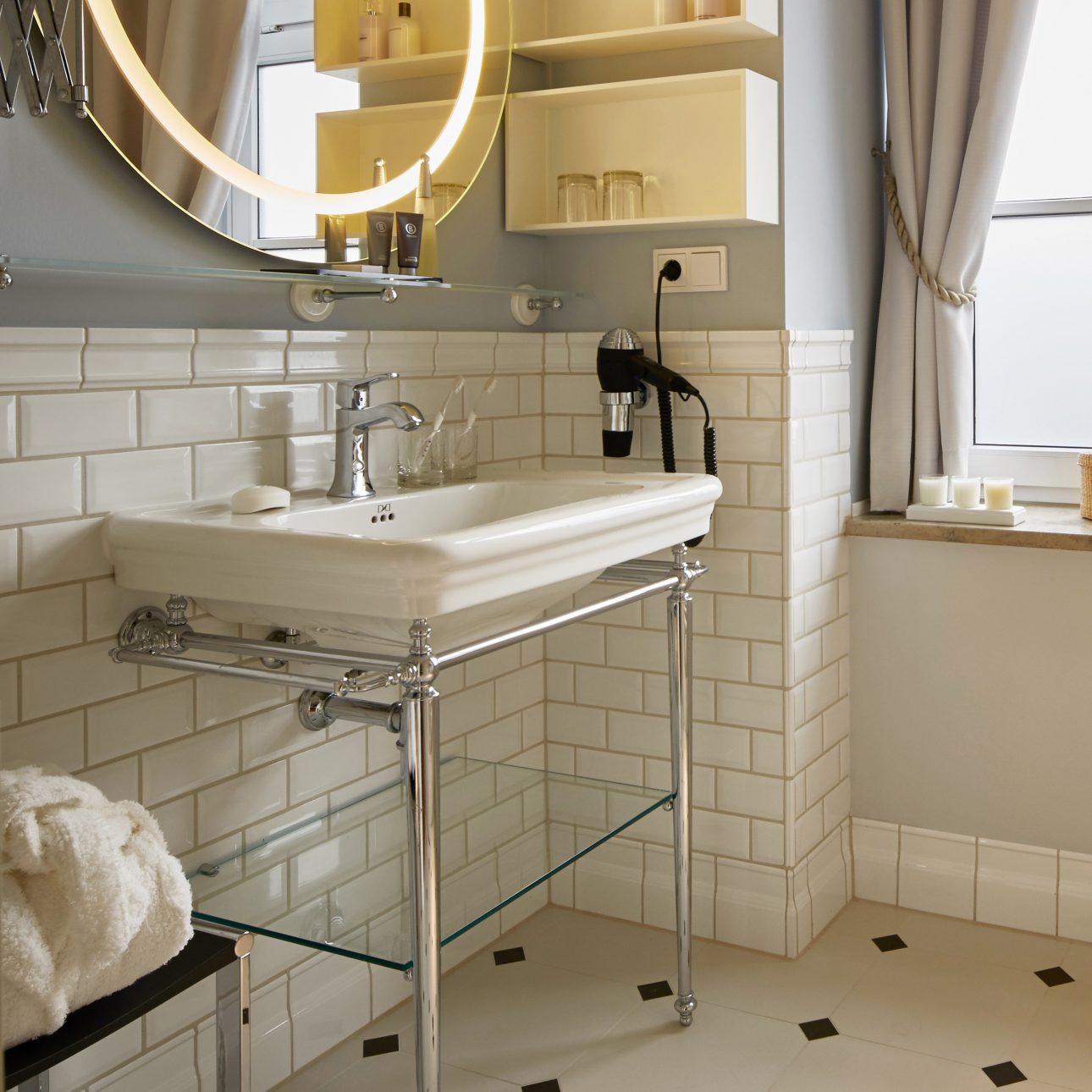 To underline the certain loft character, very uncomplicated individual pieces were added to the maritime classy style, such as the stool as a bedside table and matching the separately hanging pendant lamp with directed light in the industrial style.
Link to Website
A similar shape and yet a completely different style: the lampshades are related to the design language, but the floor lamp in the lobby has a tilted shade that deals with the topic with a wink and lends it a smile at the same time the desired lightness of the concept.
Link to Website
The cozy quality of stay in the public areas of the house is particularly emphasized by furniture like this.
Link to Website