Marriott Frankfurt City, Executive Lounge: M Club Lounge – Products curated by JOI-Design
About the project: After Zurich, a new M Club Lounge was also designed for the hotel in Frankfurt City and, in this case, integrated at a new location.
in the course of the renovation the reception of the house was also upgraded and got a new elegant look with these floating lamp plates.
Link to Website
the dining table chair looks very graceful on its fine legs, but also offers comfortable support thanks to the rounded backrest. We liked the lines of the armrest, which continues at an angle in the chair leg.
Link to Website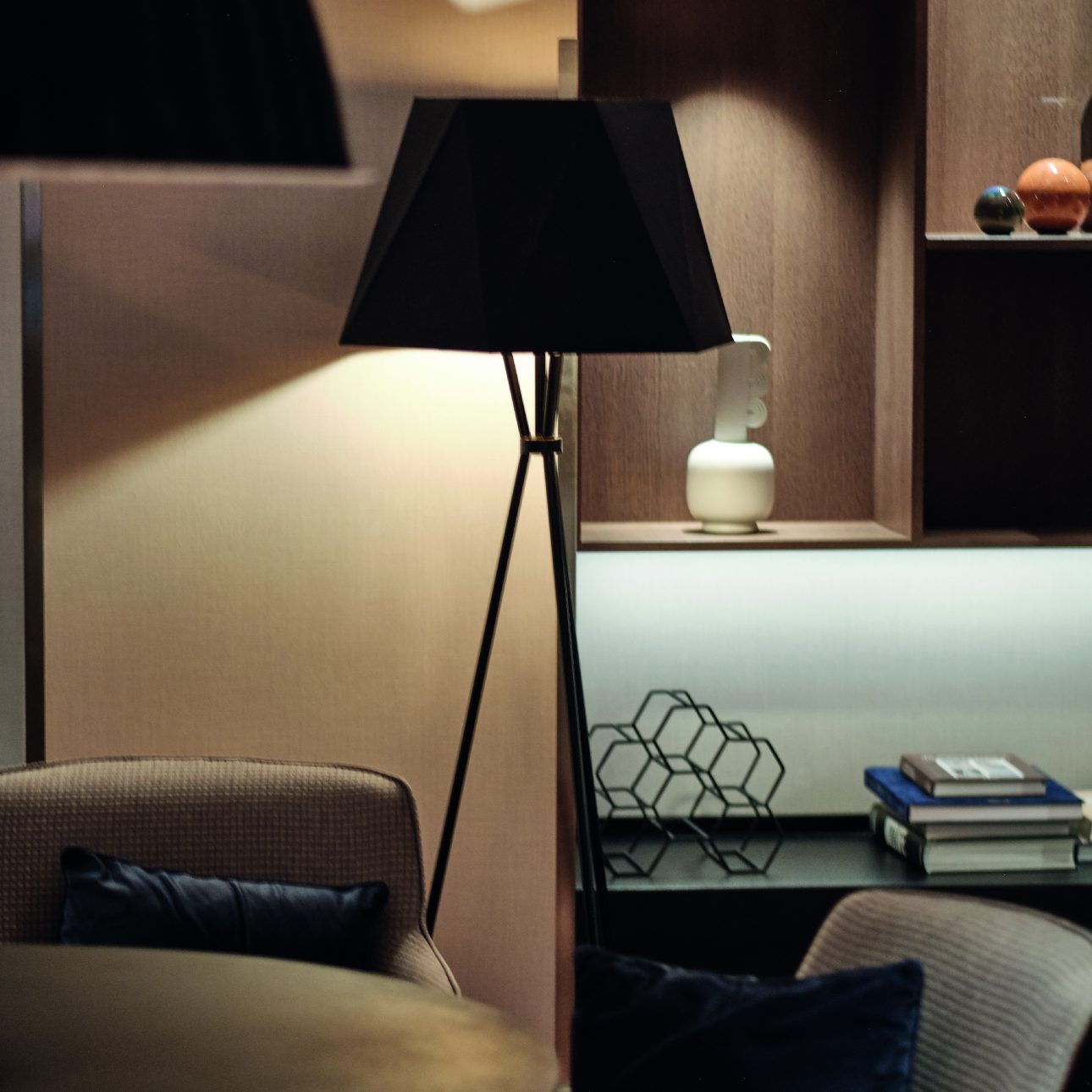 viewed from a distance, it looks like a traditional floor lamp with a conical lampshade and filigree legs. However, we love discoveries at second glance, and only then do you recognize the special, crystalline shape of the umbrella.
Link to Website
as if you wanted to write a word in the air or swing the baton of a conductor: this pendant lamp skillfully sets the desired poetic accents.
Link to Website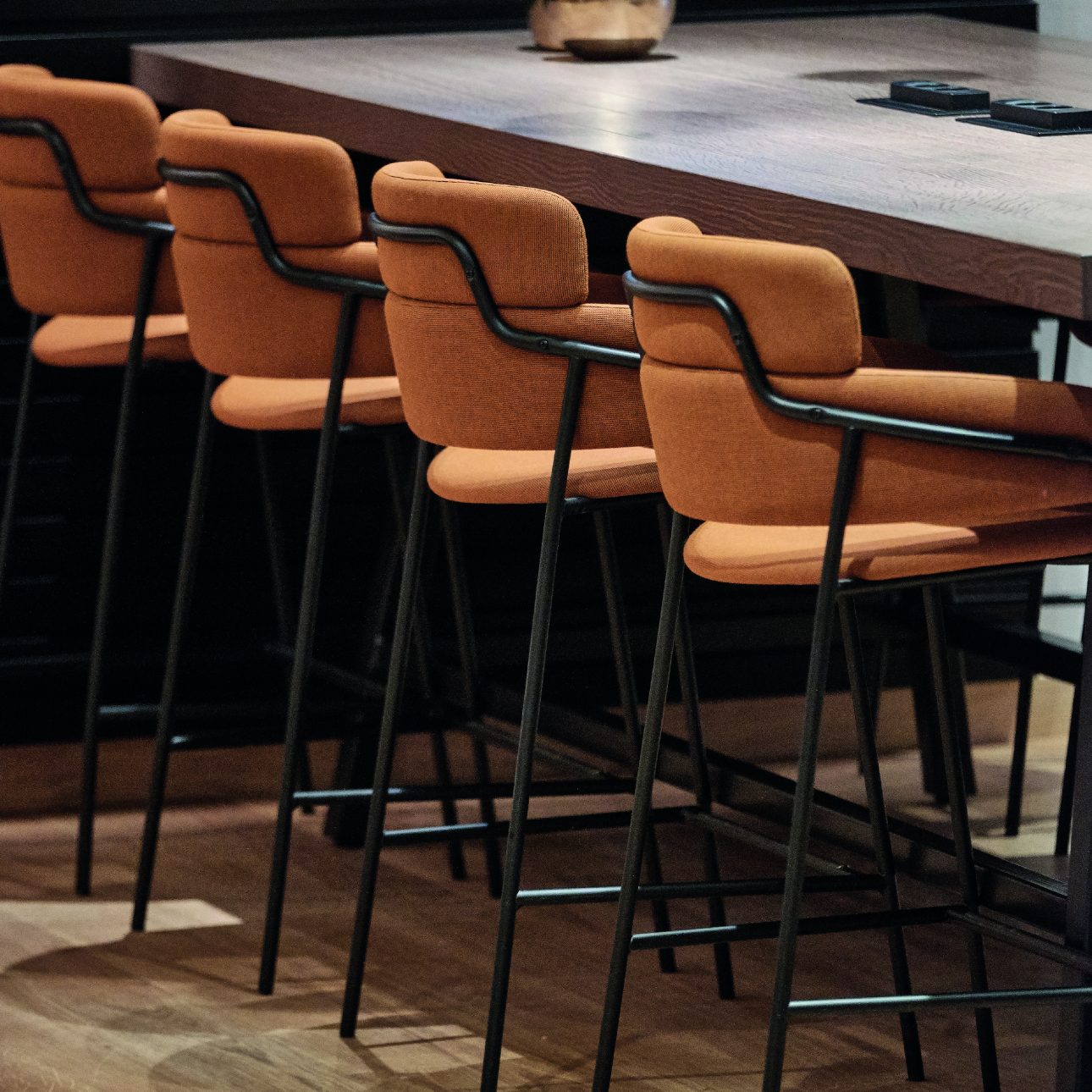 we are fascinated by the bar stool: the construction is on the outside and holds the cushions together like a tied package. That doesn't make it seem too heavy, despite the upholstered seating comfort.
Link to Website
the pendant lights in the lounge dance like different sized drinking glasses over the tables and encourage you to fortify yourself a little with culinary delights.
Link to Website
the name says it all: thanks to the star-shaped quilted seams with the centered circle, the piece of furniture looks like it has been strewn (or 'turned in') and can be easily combined.
Link to Website