Zurich Marriott Hotel, Executive Lounge: M Club Lounge – Products curated by JOI-Design
About the project: The new format of the 'M Club Lounge' was implemented here for the first time for Europe in Zurich during the upcoming renovation, and we are proud that we were allowed to accompany the project as interior designers
Floor lamp 'Oda' big by Pulpo (D) – inspired by the water tanks on the roofs of New York, but thanks to the warm tinted glass resting very elegantly on the frame, this lamp spreads relaxed chic everywhere to lean back, and that is what we were looking for in the lounge.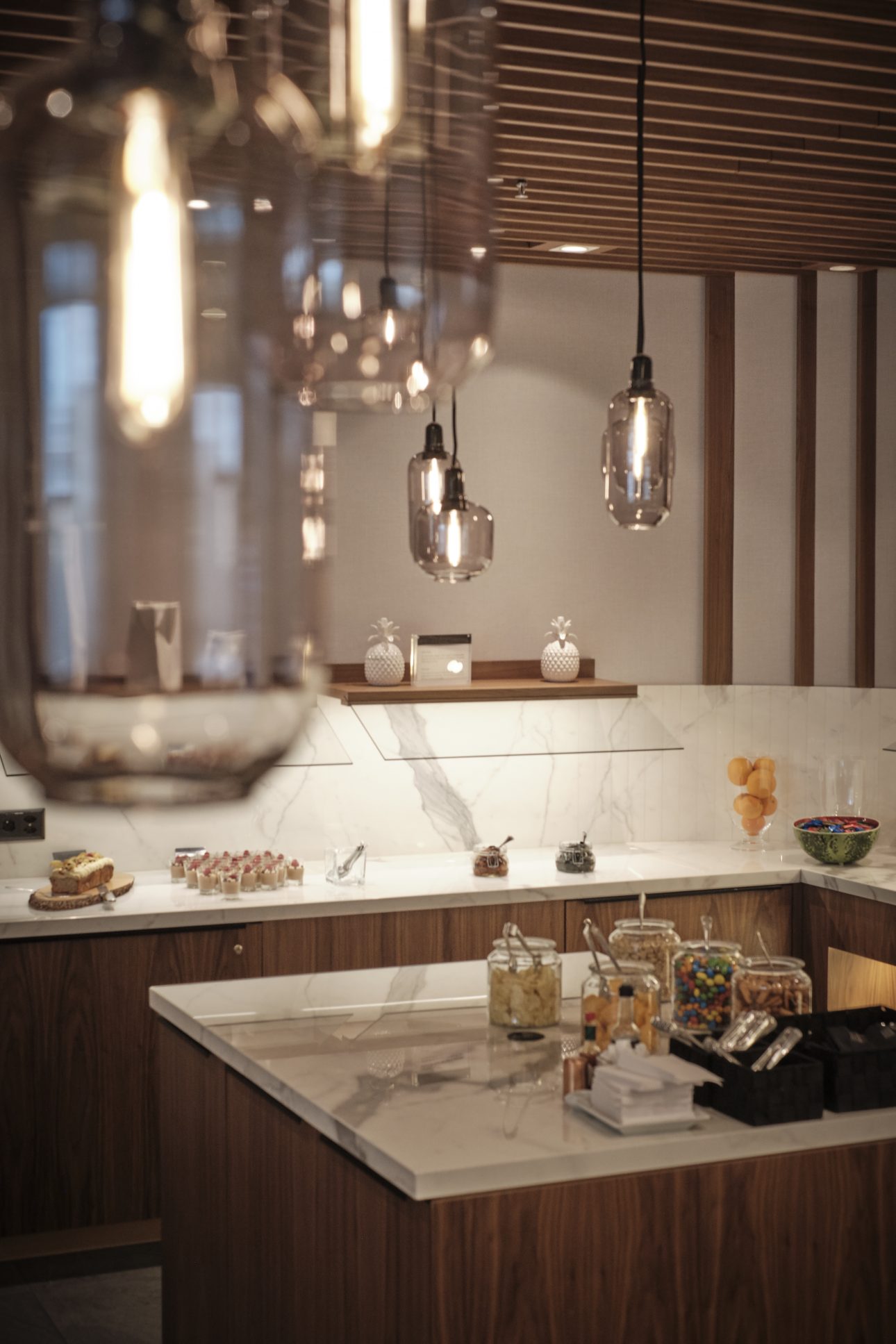 The 'Type 384' armchair by Rolf Benz (D) – the appearance of the compact club armchair is rounded and at the same time angular, adding a contemporary touch to the subdued lounge atmosphere.
'Carronade' Spot pendant by leKlint (DK) – technology affine and yet playful, the pendant lights above the business corner set a deliberately stricter accent and score with special material details on closer inspection.
Pouf 'Sally' by + Halle A / S (DK) – thanks to the elevated shape, the charming ottoman looks like the little brother of the floor lamp 'Oda'. o. and form a wonderful fit in the overall concept. But it also sets them apart from other poufs of their kind.
Table lamp 'Balloon 'small by Brokis (CZ) – tinted glass for the third time in this project: the triad of these very different types of lamps forms an optical design bracket and holds the concept together.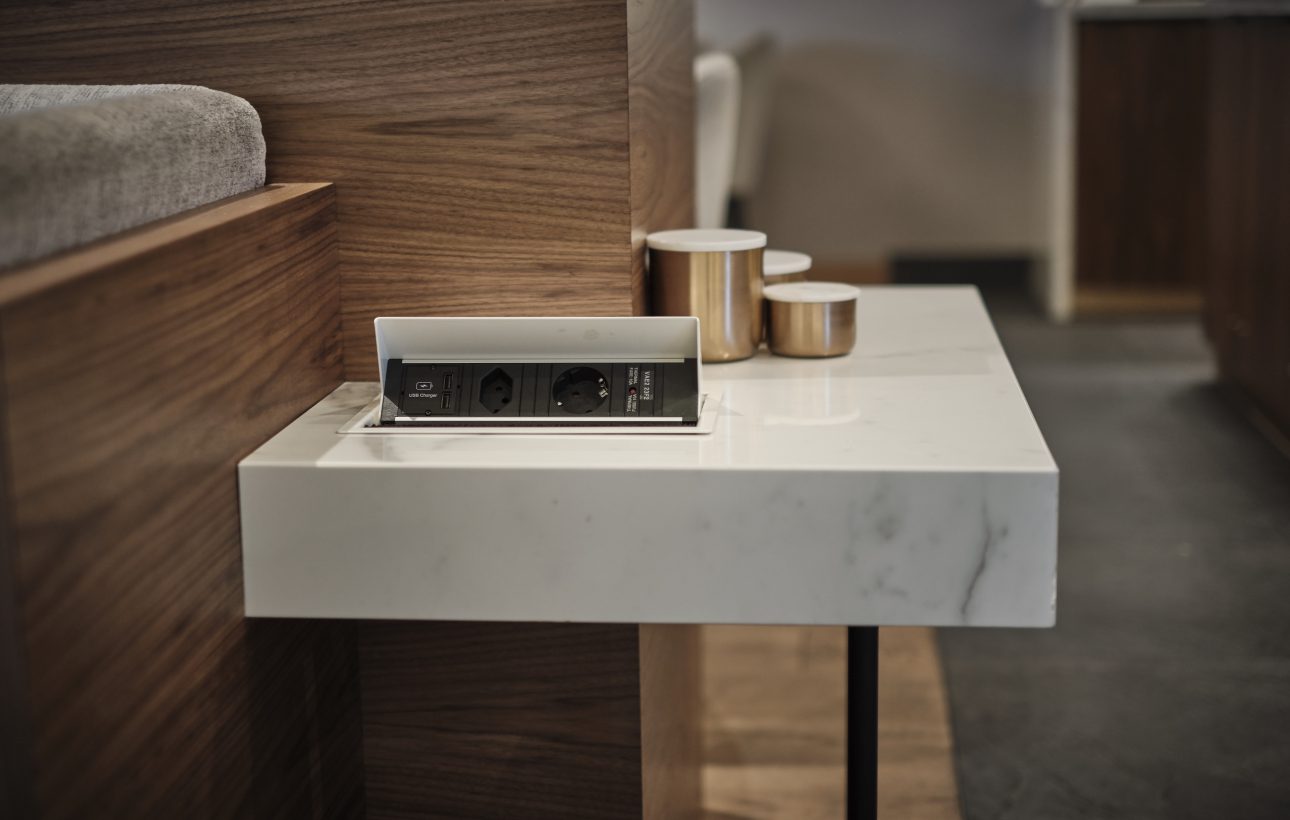 Electric supply hub 'Coni' from Bachmann (D) – Connectivity has to be – but it should also be beautiful: This connection panel is elegantly integrated into the table surfaces and can also be folded out of the field of vision if necessary.