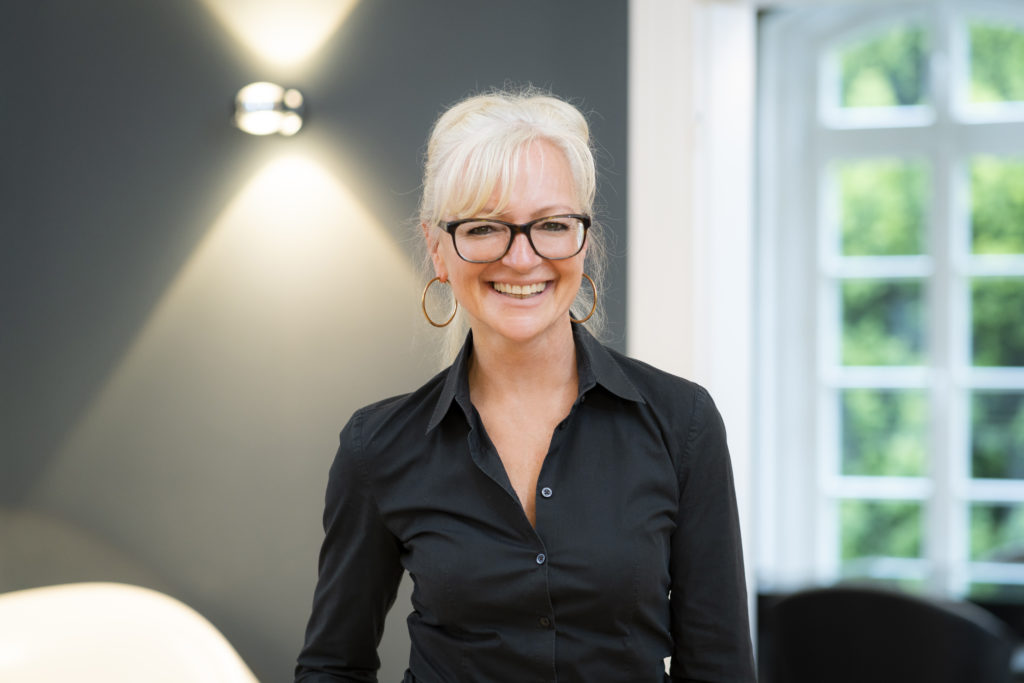 I keep seeing the same comment repeated on social media, "It feels like the earth is sending us all home to our rooms to think about what we did." There is something to that idea, and I do believe that what's happening now also makes sense somehow.
I get the feeling that many in the world are taking a yoga break and becoming aware of what "is" and what "was". As a yogi, I know how important it is for us to step outside our "bubbles" in which we only focus on what is to come and what must be prepared. It feels good to just perceive the present, the "here and now", instead.
We are now under house arrest, suddenly tidying up and sorting out our homes – and sorting out our thoughts, too. We've unexpectedly received what we always wanted, the ability to get to those tasks that would be completed "whenever we get the time". Getting off the hamster wheel has never happened before.
In recent years, we've often said that time has become our greatest asset because it has become increasingly lost in an ever faster-moving world.
Time to take a deep breath. Time to get back to our families. Time to sit back and write something down, like I'm doing right now. Last year, two of our team members asked if they could take unpaid holidays this year: one to spend undisturbed time with their children, and the other to take an extended break with their mother.
With the current lock-down, their wishes have been granted. All of a sudden, there's a lot more time to spend with the children now that schools are closed and working from home has become the sensible thing to do.
This situation has done some good – you can feel it already!
Yesterday, as I threw a few bottles into the glass recycling bin on my way out to the supermarket, the woman next to me spontaneously smiled and said, "good morning." This hasn't happened in a long time: a stranger greeting me on the street. I had a smile on my lips the rest of the day 😉
In addition to the smog-free skies millions of Chinese people suddenly see above their metropolises and the clear waters in the Venice canals, the human species has probably also undergone a small change. Everything that has repeatedly been preached over the last few years: we should be more attentive, and "empathy" should be taught as a school subject to counteract the focus on superficial excess – all of this seems to be happening by itself. People are paying more attention to their wellbeing and their families, standing up for those who are worse off, and happy again about the little things of everyday life.
This gives me hope, because we are in the worst economic crisis since after the Second World War. Back then, the companies, production facilities, offices, households, shops, restaurants, hotels, cultural institutions and sports facilities that had been bombed were unused and waiting to be rebuilt. Today we have prescribed this for ourselves: everything was shut down in a matter of weeks.
We are still going into self-isolation to fight the virus. And when the scare is over, it's all about reconstruction because the economy is in despair.
Nature, on the other hand, rejoices, because this wouldn't have happened otherwise: we would never have been able to accomplish this even if we had all worked together.
A positive aspiration we can hope to achieve, if we survive all this, is that perhaps in the future we can prescribe such a shutdown every year for a short period of time so that the earth can breathe again and again (and so can we) – just as we detox our bodies again and again. The difference to the current situation, of course, is that the economics of this global detoxification would be planned and prepared. I'm sure this could be possible if we set up a clear strategy that everyone sticks to! As we are doing now…
But let's get back to our survival during the current situation, because it is dramatic and we must not delude ourselves. The hospitality industry and, in our case, interior designers who specialise in the creation of hotel living spaces, are suffering as never before. "Our" hotels are currently closed – and for an indefinite period. And since unfortunately none of us know how long this paralysis will continue, it is with a heavy heart and out of responsibility for our entire office that last week we've had to shut down and, from May onwards, scale down. We have a core team for the remaining work, since fortunately long-term investments and new building projects with large lead times are still running. So, we will continue developing these few concepts with just as much heart and soul until this whole thing is over. When the economy slowly picks up and comes back to life, we can hopefully, with a full team and with full power, drive the upswing that will surely have to happen again sometime. As an optimist and a yogi, I am sure of that. 🙂
With this in mind, we wish for a speedy end to this crisis, more recovery than illness, and that we can soon tackle new challenges!
I close with words that suddenly have a much deeper meaning, as we mean them more than ever before: stay healthy!
Hamburg, March 25, 2020