AC by Marriott Innsbruck – Products curated by JOI-Design
About the project: It goes to Austria, into the mountains, with a view of the famous Bergisel Schanze – and on the other side the Golden Roof. Straightforward elegance of the AC by Marriott houses meets noble mountain chic!
the casual style convinced us: hard shell, soft core. This compilation fit the concept exactly. The material combination also supports our generally légèren design approach for the project very well.
the flat silhouette brings an exciting contrast to the otherwise rustic mix of materials with rough, authentic surfaces. It floats over the seating area and exudes a calming flair.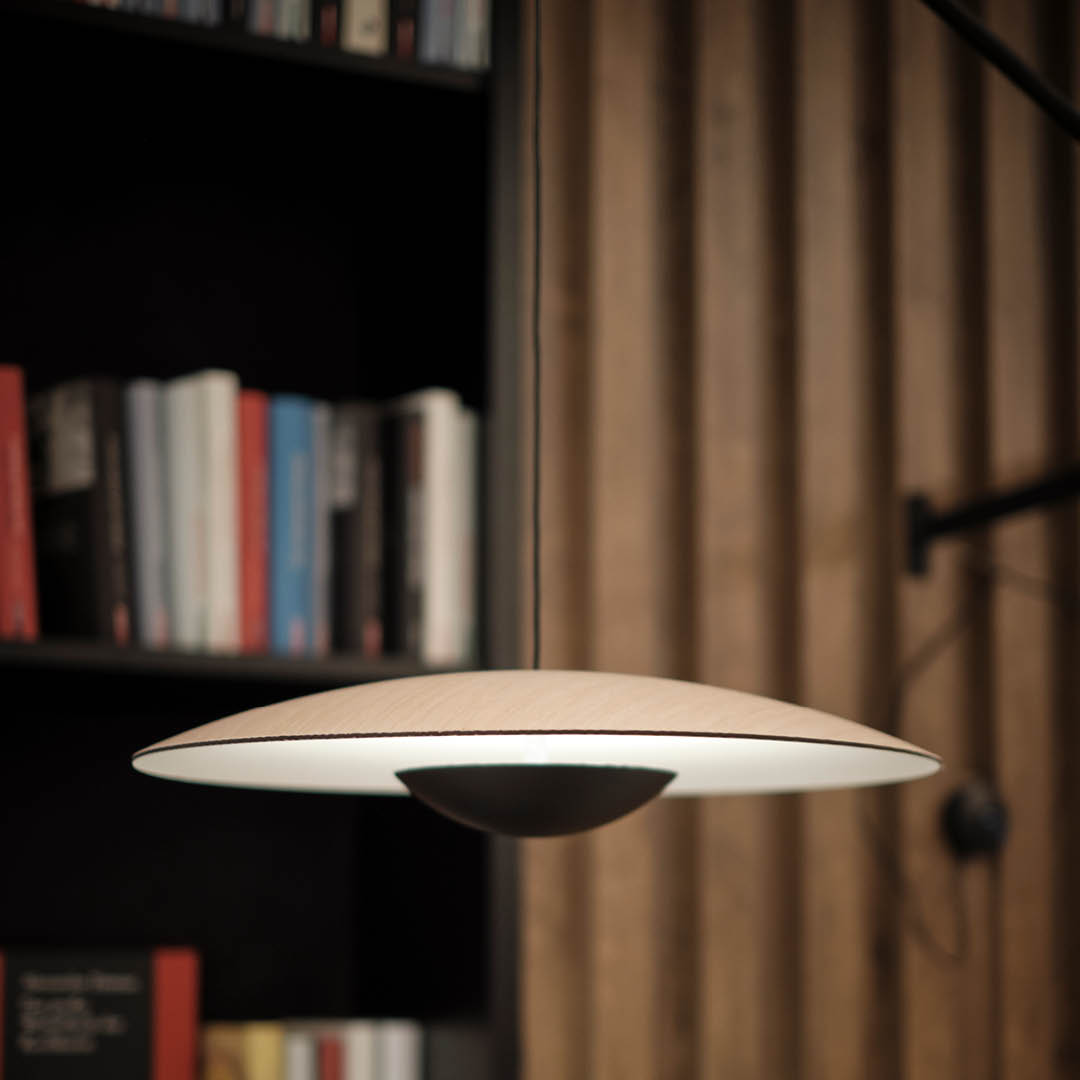 The finesse lies in the details: at second glance, the viewer only recognizes the plaited leather on the surface. It is reminiscent of flowers, of nature – maybe an edelweiss from the mountains? These are the fine eye-catchers that we like and that make our projects so special.
Surprises at second glance: pendant lights with a soft shade! This is reminiscent of loden, felt, fine cloth – the material from which the traditional costumes are made. The organic shape does the rest, and the lights become the secret main protagonist of the concept!
which chair could fit better into the concept – than this crumple, high-quality leather on natural, tapered wooden legs? We fell in love straight away: the model fits perfectly!
a touch of industrial chic: the tensioned cables are reminiscent of mountaineering and abseiling down a rock face. A whole armada of suspended lights marks the high tables and gives them support in the room.
classic, practical, good. With the bar stools, we were impressed by the calm, straightforward style with the short backrest, which integrates perfectly into the surroundings of the bar with its bottle shelves.