Hyatt Place Frankfurt – Products curated by JOI-Design
About the project: The first Hyatt Place for Germany – a new building in the vicinity of Frankfurt Airport. It quickly became clear that the ambience was positioned as an antipole and oriented towards the park that was once on the site: nature versus kerosene, green versus steel and glass.
The shape of this compact club chair won us over immediately. The seat cushion seems to have been pushed into the conical cylinder with the softly rounded corners. A successful composition, as we think!
This table is one of our 'all time favorites': it is available in different sizes, and thanks to its filigree construction it can be easily integrated into the most varied of interiors!
Whoever says 'A' must also say 'B': We didn't just want to use green materials, but also 'real green'. Art Aqua products are well thought out and not 'fake' – we like that!
The manufacturer stands for honest products from Germany. We like the deliberately casual, crumple upholstery in this collection.
Even the lights are green! With this interplay of different pendant lights, it was important to us that our color code was also expressed through other materials, such as the colored glass here.
This armchair looks like a huge folded sheet of paper – and the upholstery makes you sit in it like a large cushion. The model fits perfectly into our concept.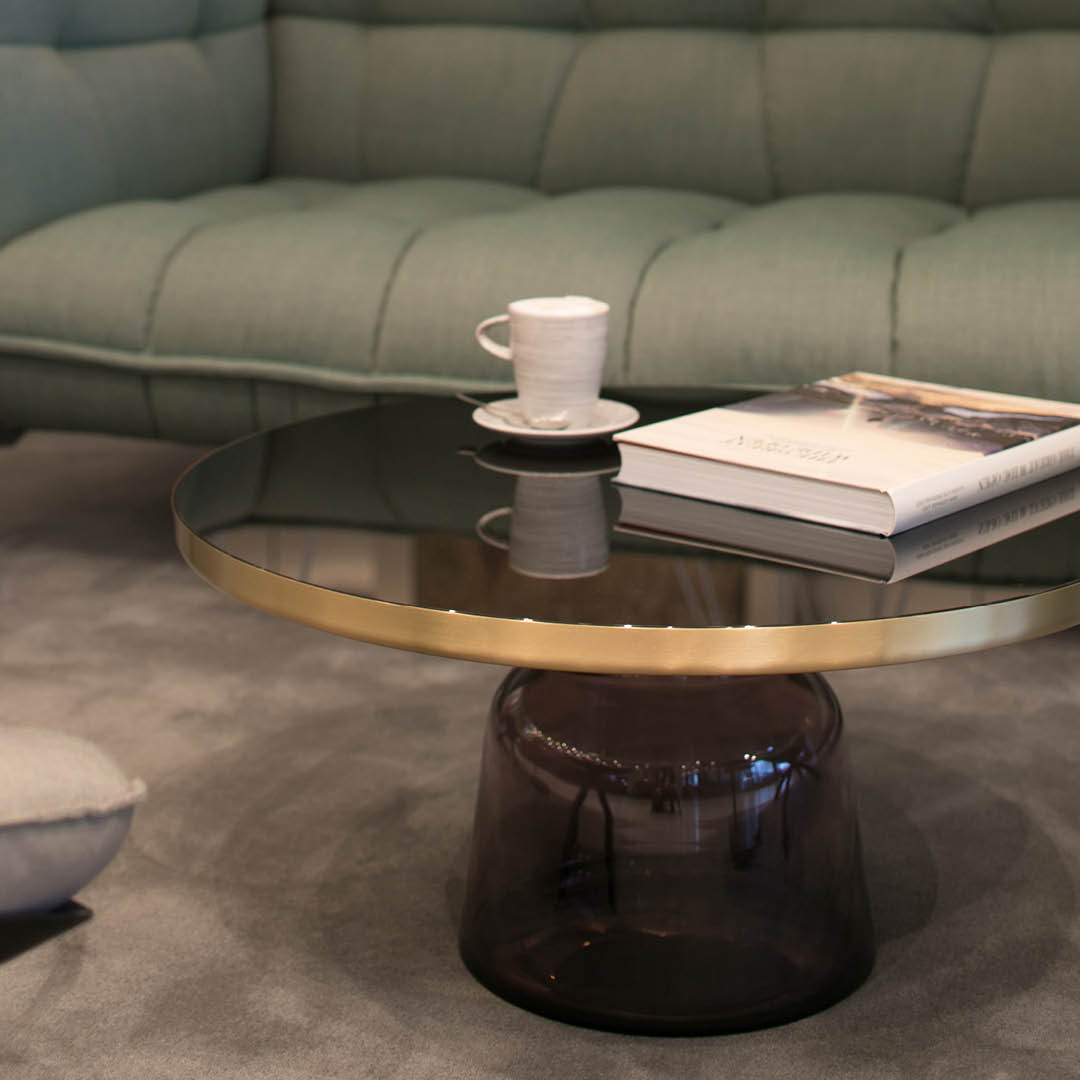 And an 'all time darling' in the same project: the elegant side table impresses with its independent shape and, above all, the noble combination of colored glass and brushed brass.